Recycling of PET plastics
We process 1,000,000 PET bottles every day
---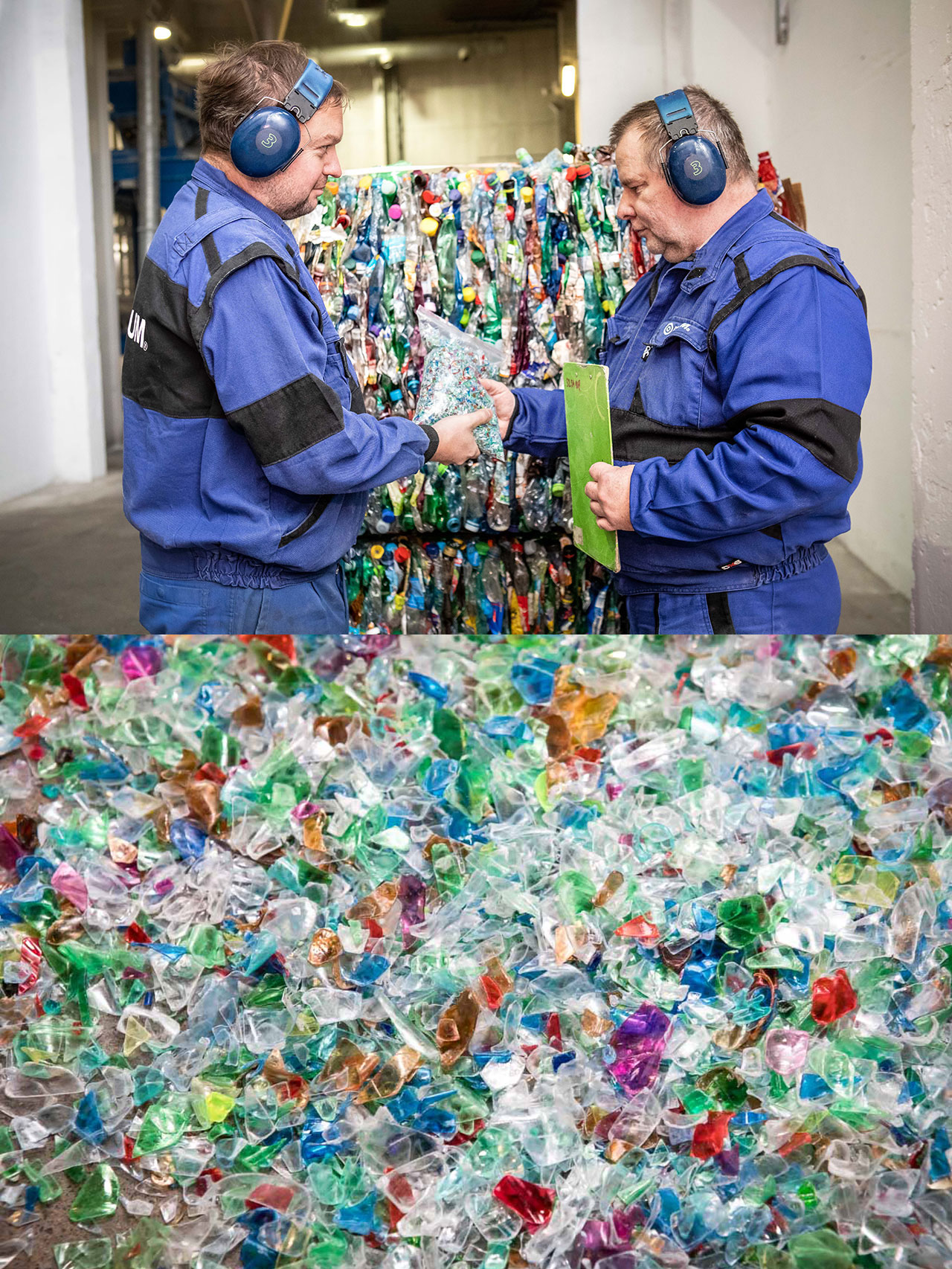 We are a major processor of PET plastics in the Czech Republic and we have one of the most state-of-the-art PET bottle recycling lines in the country. We recycle plastics with highly advanced technologies to produce PET flakes, crystal clear flakes of the highest possible quality. As a result of our recycling, our PET flakes have given birth to Czech Olympic jerseys, automobile components as well as winter jackets.
Service includes
Recycling of PET plastics

Production and sale of PET flakes

Production of alternative fuel (TAP)

Circular economy
Our clients are from the food, automotive, textile, construction and hygiene industries.
Recycling of plastics
We recycle plastics and return them to production
---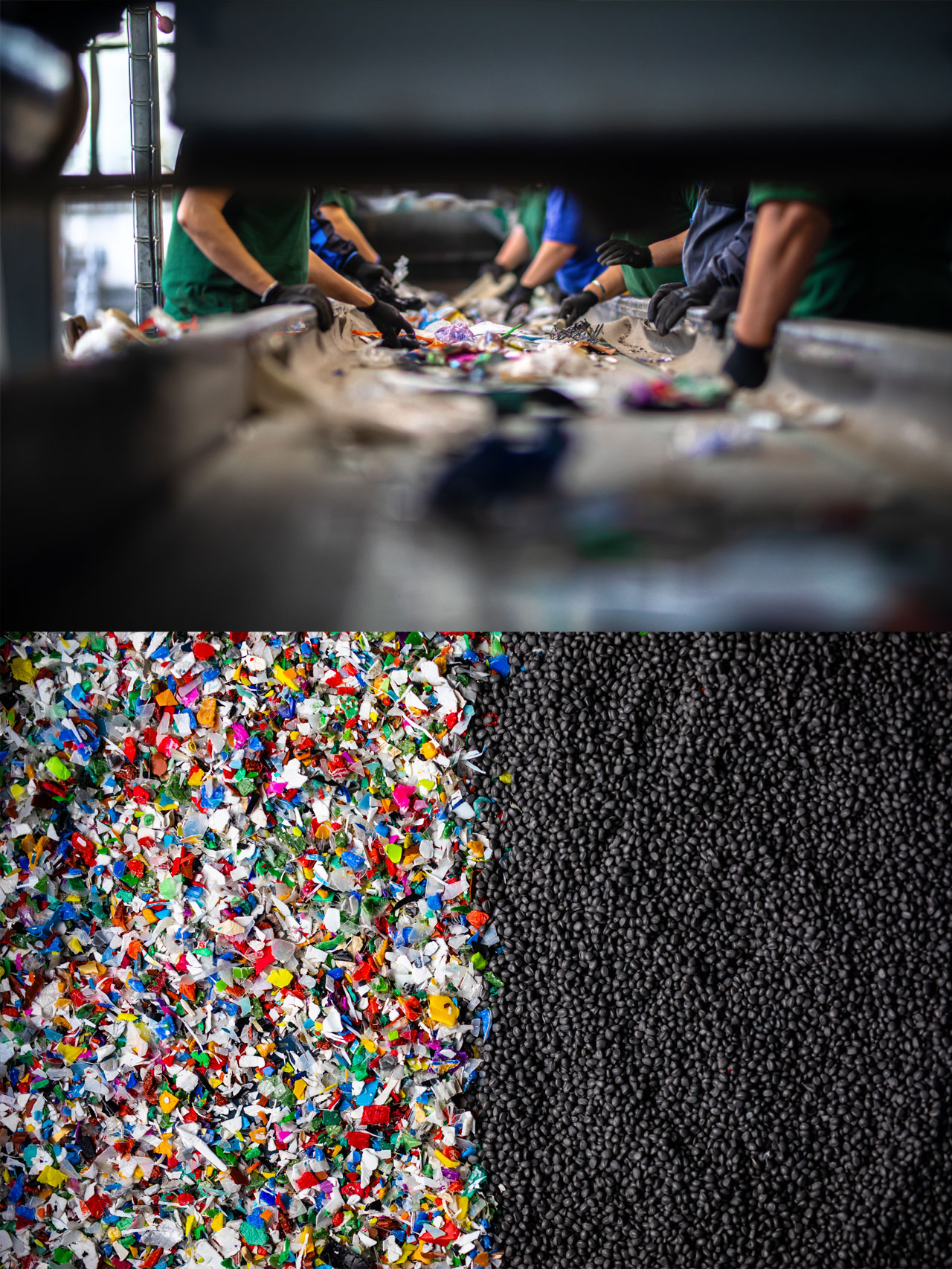 We also specialize in recycling PP, ABS, PC/ABS, PMMA, PS and PC plastics. We oversee the transport, storage, re-granulation of plastics and subsequent control of samples in the laboratory. We produce high quality re-granulated plastic, which we return to your production and which represent an integral part of closing the circular cycle. We can help you reduce the impact on the environment and we will save you the cost of input materials in your production.
Service includes
Consultancy in the production of plastic granules

Optimization of your production

Re-granulation of plastics

Returning plastics to production

Circular economy
We collaborate with leading suppliers of plastic automotive parts, regional companies and important national and foreign partners.