Remediation of an illegal storage of flammables, Budčeves
Remediation of an illegal storage of flammables, Budčeves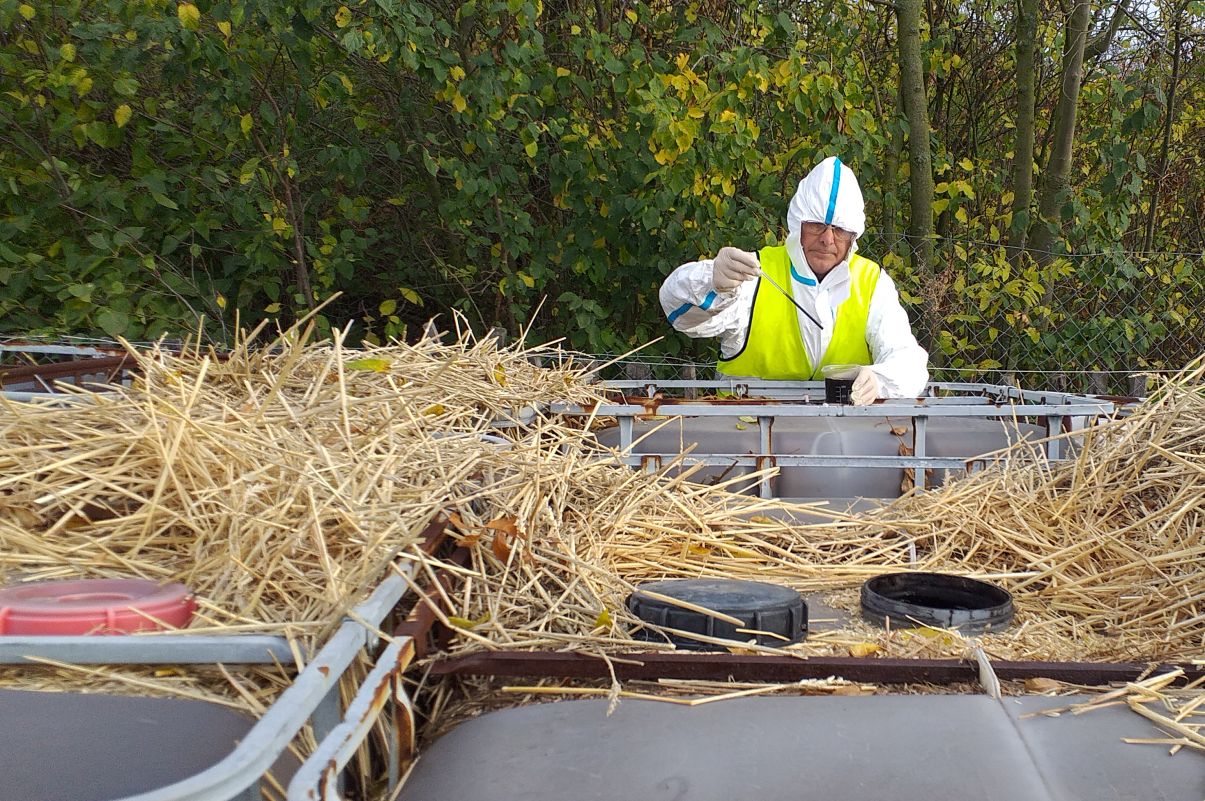 23. 10. 2019
Forty-nine barrels with undisclosed chemicals were found in Budčeves nearby Jičín. AQUATEST and PURUM professionals provide remediation of the illegal storage of chemicals.
On a private land in Budčeves, 49,000 liters of unknown and unsecured chemicals were found and identified by fire brigade as hazardous waste. Department of the Environment of City Jičín declared the highly volatile situation that could endanger the quality of surface and underground waters.
Our experienced team provides a prompt remedial action consistent of accredited sampling and analysis of hazardous liquids. The barrels were secured and taken to disposal facilities by sister company Purum where they are being currently analyzed, e.g. a sulfuric acid content has been already identified. As soon as all the barrels are analyzed and confirmed, the ecological disposal will follow. As the source of drinking water is located 160 meters far from the illegal storage of flammables as well as the nearest wells for individual drinking water supply, the monitoring of drinking water will be provided.
We solve highly volatile situations and ecological disasters providing immediate action and comprehensive remedial services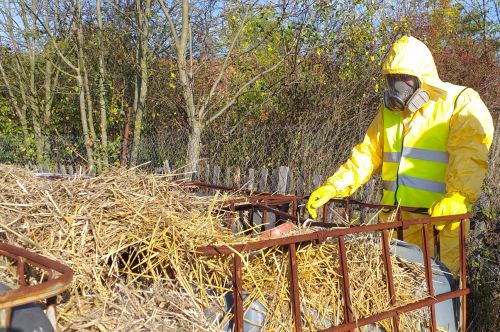 PURUM and AQUATEST professionals purely and ecologically secured 49,000 liters of hazardous liquids within two days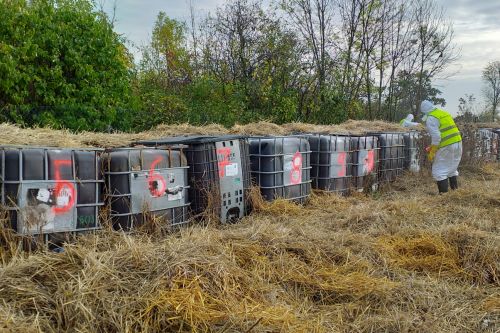 Sulfuric acid content has been already identified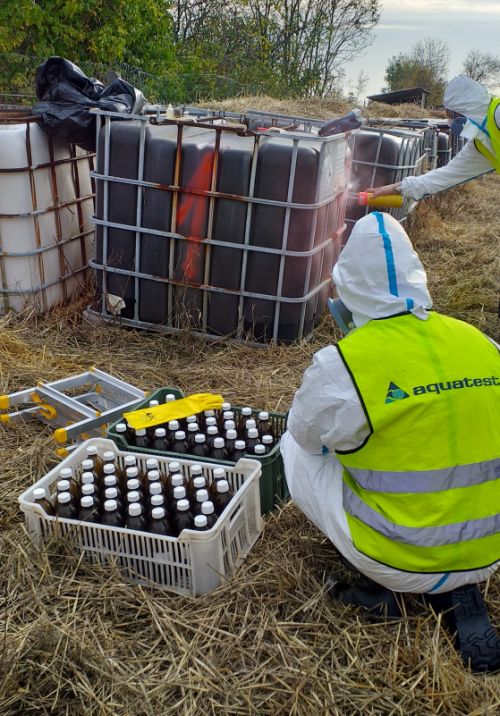 As soon as all the barrels are analyzed and confirmed, the ecological disposal will follow