Purum, leader in plastic recycling in the Czech Republic
Purum, leader in plastic recycling in the Czech Republic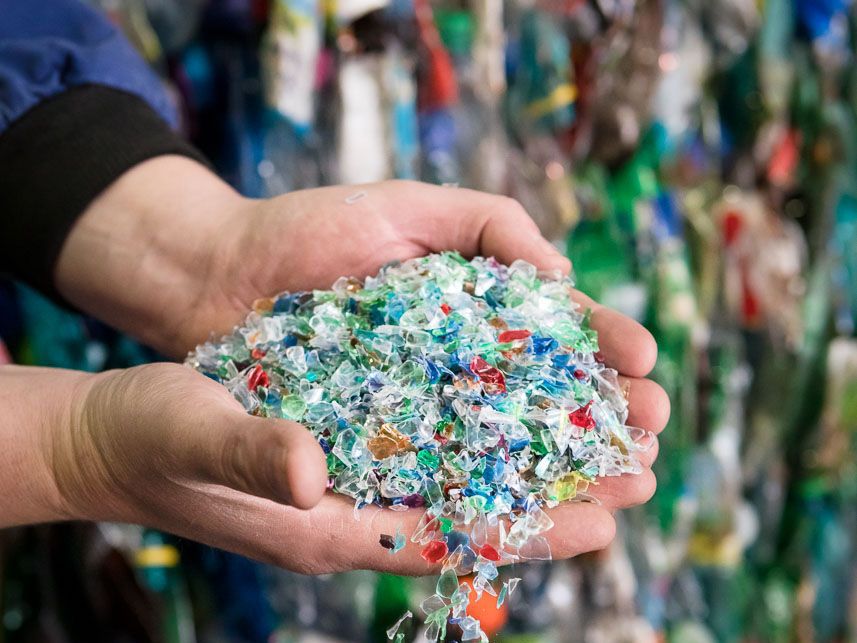 15. 11. 2018
We have one of the most advanced plastic recycling technology in the Czech Republic. We process PET plastic waste to highly valued PET flakes. PET flakes are utilized as spare car parts, electronic components or 3D printer strings.
Plastic sorting and recycling
All kinds of plastic can be recycled and reused. Purum processes both, valued PET plastic as well as other plastic materials. The recycling process begins at well-known yellow containers available to everyone within 96 metres. Everyone sorts out approximately 49 kilos of waste, from which is 14 % of plastic waste.
We process 800 000 PET bottles per day
We do the crucial part of the plastic recycling process and produce raw material from used PET bottles. The bottles are mashed up in flakes about size of one centimeter. Caps and labels are separated, grime is removed. PET flakes as final product of recycling process are pure, crystal clear PET pieces which are returned to circular economy as secondary raw material. The rPET is then used in automotive, textile, building and hygiene industry. Mashed up caps as a secondary product are returned to economy such as plastic composting plants, plastic kerbsides, or grass systems.
Other plastic materials
Nevertheless, the valued PET plastic is accounted only for 25 % of yellow containers content. The remaining 75 % are other plastic materials with mostly limited possibilities of recycling due to technological obstacles, unprofitability under the current circumstances, and absence of market demand. We constantly develop our recycling activities because waste storage is not long-term sustainable. Therefore, we process the remaining 75 % of other plastic to alternative energy sources in Purum facility in Litvínov. Every year we produce 35,000 tons of the alternative energy sources which are used in cement plants.
>> Closing the loop in circular economy: Purum in cooperation with automotive industry recycles car bumpers, which are repeatedly used for automotive production
Thanks to you the story of plastic bottle continues
The Czech Republic holds first lines between environmental-friendly states in EU and the third place in sorting out the plastic materials and recycling. Thanks to your support and thorough sorting out, the story of plastic bottle continues after ending up in the yellow container. We are your partner in waste management, where the waste management becomes a resource management for sustainable development.